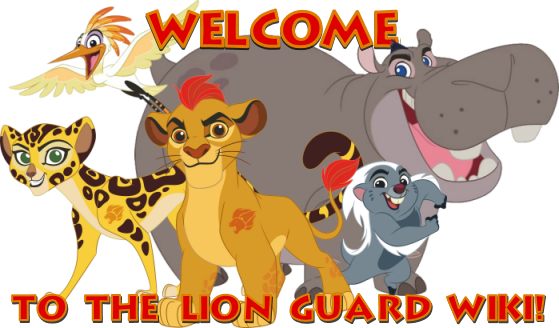 This Wiki is dedicated to Disney's hit TV series, The Lion Guard! This spin-off of the timeless classic movie known as The Lion King features Simba's son Kion as he assembles a team to protect the Pride Lands and defend the Circle of Life.
This series is featured on both the Disney Channel and Disney Junior.
If you would like to help this Wiki, please check out our Rules & Guidelines! 
New to Wikis? Check out our How to help article for tips! 
You can also join in on the Forums!
~'Til the Pride Lands' end, Lion Guard defend!~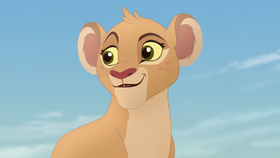 ...is a member of Simba's pride. She is one of Kiara's best friends.
Tiifu is shown to be slightly snarky, petulant, oppressive, cantankerous, and domineering at times, specifically when defending or showing loyalty towards Kiara. She is very enthusiastic about pleasing anyone that is considered royalty. Read more...



There have been 3,525 articles written and 42,072 files uploaded since June 10, 2014.

26th January 2019 The next episode to air is The Queen's Visit, on February 18th.
Also, the final episodes of Season 2 have aired early in Ukraine. Be careful of major spoilers in these articles!

"But a threat to the Pride Lands anywhere is a threat to the Pride Landers everywhere."
Want to have your say on other episodes?
More polls here!

What did you think of Pride Landers Unite!?

 

Which of the final episodes are you most looking forward to?

 

Favorite member of the Guard?