Relationships
Friends, Allies & Acquaintances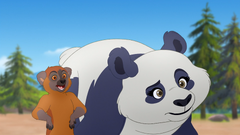 At first, Kely didn't really like Heng Heng because she was stealing the bamboo he and his friends were going to eat. After a compromise, Kely and Heng Heng become good friends.
Kely and Rani are good friends. Rani helps Kely with a bamboo problem. 
Kely is good friends with all the members of the Guard.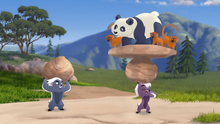 Kely and Binga are on good terms. Kely gets lifted up on a rock by Binga.'
Enemies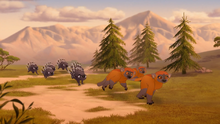 Kely is scared of Makucha's Army they attacked him in "
Triumph of the Roar
."
Community content is available under
CC-BY-SA
unless otherwise noted.